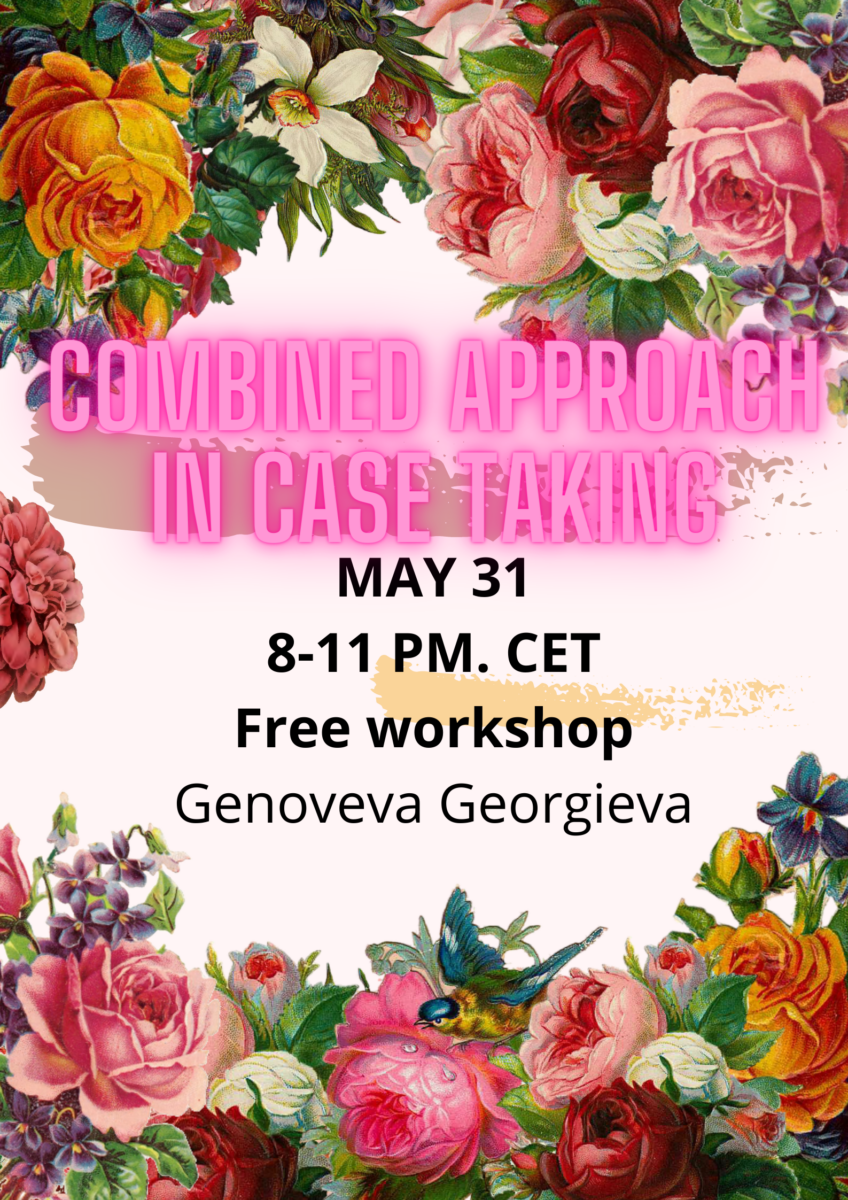 COMPLEX APPROACH IN CASE TAKING
FREE WORKSHOP with Genoveva georgieva
31/05/2022
19.00 – 21.00
Dear homeopathy lovers,
This is a workshop where we will look at a case, through which we will understand the complex approach in case taking. We will see how the sensation method and the background method intertwine beautifully as in a symphony, from which the melody of the source emerges.
One of the stumbling blocks in our practice is that when we reach the subkingdom, we cannot reach the exact source. Knowing the subkingdom is 50% of the work we have done. The other 50% are more difficult and we usually fail there. We must give the right remedy, otherwise even a remedy of the same order will not help in depth.
Workshop structure:
Basics of sensation method;
Basics of the background method;
In this workshop we will see how to get step by step to the exact source, even if it is not described in our MM. We will consider issues such as:
What questions to ask?
How to interpret the patient's words?
How to creatively combine the background method, the method of sensation, MM, Michal Yakir, Scholten, Mahesh Gandhi?
The workshop is suitable for beginners in new methods, as well as for advanced ones who are stuck in their practice and in some cases cannot move forward.
I am waiting for you with a lot of love and inspiration! You can ask questions and we can turn it into a real celebration of homeopathy. Let's understand it through experience, not with the mind!
Admission is free
Duration 2 hours.
Meeting in zoom: Topic: Complex approach to filming cases – homeopathic workshop, free entry
Time: May 31, 2022 07:00 PM Sofia
Join Zoom Meeting
https://us02web.zoom.us/j/89388366679?pwd=RQRTTMMa9DTRAuVrYhWutkxlgJr19x.1
Meeting ID: 893 8836 6679
Passcode: 445451
Moderator: Genoveva Georgieva, classical homeopath and teacher at Homeopathyvoice Online School
Facebook groups: Homeopathy is a miracle, Homeopathyvoice Online School, New era of love with homeopathy
www.homeopathyvoice.org
www.homeopathyvoice.com